EB1DGC
---
LINKS MONTAJES ELECTRONICOS
Tamaño	Nombre		Descripción

---
 19.368  0030.GIF	Amplificador de audio con integrados
 12.959  100.ZIP	Headset telefónico con complementos
 11.062	 102.ZIP	Prende una lampara cuando el teléfono suena y la luz del ambiente es insuficiente...
 14.580	 103.ZIP	Corte de protección por sobre o bajo voltaje
 19.615	 104.ZIP	Luz de emergencia con cargador      
205.215	 10GHZBRD.ZIP	Circuito sin descripción. Contiene el diseño del impreso
136.832	 1112.PDF	Manual en PDF: +/- 15Kv ESD-Protected RS425 RS422 Transceiver
 18.083	 120W.ZIP	Amplificador de audio con integrados
 27.485	 12C508.GIF	Hoja de datos del PIC12C508 y 9
373.471	 1540_0.PDF	Manual en PDF: ADM223/230L/241L CMOS/RS-232 Drivers / Receivers
  6.397	 15W-PA.GIF  	Circuito sin descripción
  1.729	 1IC-AF.GIF	Oscilador con LM380
204.788	 21131D.PDF	Manual en PDF: 93LC76/86 8K/16K Microwire Serial EEPROM
116.069	 2385.PDF	Manual en PDF: MC27C4001 (Eproms)
  4.083	 2LED.ZIP	Par de leds titilantes
456.682	 300W2A1.ZIP	Circuito de lineal en formato PDF
  4.558	 3105.TXT	Circuito de modem tipo Baycom c/3105
  9.028	 315CABLE.GIF	Magellan GPS315, power & data cable
  3.233	 317-TX.ZIP	Transmisor QRP con LM317
 83.466	 3210MBUS.ZIP	Varios para teléfono Nokia 3210
 13.942	 3TRIACS.ZIP	3 comandos de luces por triacs
 17.308	 500W-LIN.ZIP	Lineal de 500 vatios
   360k  500W-VHF.ZIP   Lineal de 500 vatios para VHF
 14.537	 555FREQ1.ZIP	It makes it easy to calculate and design a 555 schematic for a specific frequency! Just enter the values for the 3 components and your done!
 66.097	 74HC373.PDF	Manual en PDF: integrado 74HC373
  2.137	 ADAPPORT.TXT	Texto para adaptar una conexión de módem en un handy
  2.493	 ADR610T.GIF	Conexiones Alinco DR610
 22.112	 ALARM2.GIF 	Sencillo circuito de alarma
  3.822	 ALARMA.ZIP 	Alarma con reed-switch
 41.298	 ALARMA2.ZIP	Compilado de circuitos de alarmas de todo tipo 1
 73.306	 ALARMAS.ZIP	Compilado de circuitos de alarmas de todo tipo 2
  7.364	 AM7910.TXT 	Conexiones del AM7910
     3k	 AM7910.ZIP 	Modem con AM7910
    10k	 AM7910PP.GIF 	Modem con AM7910 por puerto paralelo
    62k	 AMP100W.JPG 	Amplificador de audio de 100 watts
 39.694	 AMPL1011.ZIP	Amplificador de recep.10 y 11 mts
 38.293	 AMPL144.ZIP	Amplificador de recep.144 a 150MHZ.
 73.990	 AMPL500.ZIP	Amplificador de recep.500 a 900MHZ.
    37K	 AMPL-E.ZIP	Amplificador de clase E.  	
  4.129	 AMPLIF.RAR	Amplificador para audífonos
  6.451	 AMPLIF.TXT	Amplificador de recep.14/28mhz
  6.551	 AMPLIF1.GIF	Amplificador de antena (?)
  4.477	 AMP-MIC.ZIP	Amplificador de mic. de gran sensibilidad
114.480	 AMPS-VS.ZIP	Compilado de amplificadores de todo tipo
194.017	 AMPS-VS1.ZIP	Otro compilado de amplificadores
 28.196	 ANEMOMET.ZIP	Anemómetro digital
  1.190	 APK232.GIF	Conector "radio" del AEA PK232
  1.395	 APK88.GIF	Conector "mic" del AEA PK88
  7.720	 ATENUA1.ZIP	Desvanecedor automatico de luces
 44.786	 AUDIO.JPG	Preamplificador de audio
 11.328	 AUTO_PTT.PCX	WinPix Pro - Signal detector for automatic ptt   
  7.575	 AUTOMAT.ZIP	Luz automatica de pasillo.
  1.068	 AZ8PIN.GIF	Conector mic Azden 8 pines
 22.247	 BALIZA.ZIP 	Baliza de emergencia con 555
 25.693	 BALUNT.ZIP 	2 modelos de balun toroidal
     2K  BATTABF.GIF    Desconexión - Aviso de baterías (?)
 53.503	 BAY-3105.ZIP	4 diseños de Modem con TCM3105
    14K  BAYCOM.GIF	Circuito de módem tipo Baycom com TCM3105 + 74HC14  
 10.058	 BI2051.ZIP 	Simplest AT89C2051 ProgrammeR
  5.978	 BOCINA.ZIP 	Bocina francesa
     2K  BOOSTER.PNG    Booster de audio.
  3.378	 BUG.ZIP	Micro-transmisor VHF FM
 82.329	 BUZ11.PDF	Manual en PDF: mosfet BUZ11
 73.055	 CABLE25.ZIP	Cable 25/25 para módem
 13.313	 CAMPANI.ZIP	Campanilla / destellador telefónico
  3.840	 CARGADOR.ZIP	2 cargadores para baterías de handy
115.671	 CCICAP.ZIP	CCICAP is a powerful, easy to use linear circuit analysis program.
 10.922	 CENTRAL1.ZIP	Central de luces de emergencia
 12.226	 CHARGER.ZIP	Cargador de baterías (hasta 20 células)     
 93.184	 CIRCUITO.ZIP	Varios circuitos sin descripción        
 10.887	 CMOTOR1.ZIP	Regulador para motor de c.c.      
 10.582	 CMOTOR2A.ZIP	Regulador de motor serie       
  5.178	 CNT_DOWN.GIF	Contador hacia atras
  3.558	 CON_VOL.ZIP	Controlador de tensiones de la fuente
 10.025	 CONCOMM.ZIP	CONVERSOR AM-FM PARA METEOROLOGICOS LU7EGV
  5.890	 CONTA4.ZIP	Contador de 4 dígitos
 27.148	 CONTEMP.ZIP	Control de temperatura ambiental
  3.643	 CONTROL.ZIP	Archivo .prn sin descripción
  7.922	 CONV-RX.GIF	Conversor para 10 metros.
 55.055	 COR.ZIP	Carrier Operated Delay: activa el transmisor al recibir una señal en el receptor.
  2.183	 CRISCHEK.TXT	Chequeador de cristales        
  5.036	 CW.GIF	  	Oscilador con 555        
  4.568	 DELAY10.GIF	Circuito sin descrip. de un delay (?)
    23k	 DESC_PC.ZIP	Sistema de desconexión automática para PC
 26.459	 DIGITA_1.ZIP	Controlador digital de 1 a 16 elementos.
 41.198	 DRM.ZIP	DRM Miniature mixer unit (?)
 21.147	 DTMF.ZIP	Discador deco DTMF
     2K  DUALAMP.PNG    Amplificador dual de audio
    24K  ECL80.GIF	Transmisor QRP para CW con péntodo ECL80
103.924	 ELECALC.ZIP	Electronic Basic Calculations
  1.413	 ELECTRET.TXT	Micrófono Electret
     8k  ELECTRVA.ZIP	Micrófono Electret con ganancia variable
    20k	 EMIFM.ZIP	Emisor de FM para teléfono.
    47k	 EQUA.ZIP	Ecualizador de 6 canales.
102.617	 ESQUEMAS.ZIP	Muy buena recopilación de esquemas de todo tipo: antenas, circuitos, modems, etc.
    44k	 ESTACION.ZIP	Estación meteorológica simple.
    24k	 ETAPAS1.ZIP	Etapas receptoras valvulares
  1.385	 FBB_PTT.txt	Activación del PTT en equipos para PSK31 o lo que sea.
  7.882	 FIL_S_P.ZIP	Filtro para recepción de satélites y packet.
 10.143	 FILCW.RAR	Filtro para CW
  2.202	 FILTRO.CW	Otro filtro de audio selectivo para CW
  4.268	 FILTRO.ZIP	Filtro amplificador de audio       
 23.874	 FILTRO_1.JPG	Filtro de antena
    41k	 FLINV.ZIP	Florescent lamp inverter
     5K  FM900.ZIP  	Battery Backup
 77.085	 FRECDIG.ZIP	Proyecto de frecuencímetro digital de bajo costo
  1.558	 FTE30AR.ZIP	Fuente de 30A regulable
    24k	 FTEDIG.ZIP	Fuente regulada digitalmente
 33.499	 FTE-PC-1.ZIP	Fuente de 25A a partir de fuentes de PC
 15.559	 FUENT741.ZIP	Alimentación simétrica para operacionales       
 35.414	 FUENTE.JPG	Fuente de 20A        
  5.442	 FUENTE.TXT	Fuente variable para HT       
  6.390	 FUENTE.ZIP	Fuente de 25A        
 76.052	 FUENTE1.ZIP	Fuente de 10 a 50 amperes, 13.8v.-    
 16.601	 FUENTE30.ZIP	Fuente para 30 amperes       
  6.574	 FUENTEIC.ARJ	Fuente de intensidad constante       
265.377	 FUENTES.ZIP	Muchos circuitos de fuentes distintos.      
106.579	 FUENTEV.JPG	Sencilla fte variable de 1.15 a 16v.    
  7.265	 FUSIBLl_1.ZIP	Fusible electrónico         
110.933	 FX614.ZIP	Módem tipo Baycom con FX614 / MX614    
 20.850	 GAUDIO2.ZIP	Generador de pulsos con 555      
 21.774	 GELOSO.ZIP	Circuito del transmisor Geloso       
  6.536	 GEN_DS.RAR	Generador diente de sierra
 22.267	 GEN1.ZIP	Generador de funciones de fcia. variable 
 25.536	 GEN2.ZIP	Generador de formas de onda controlado por voltaje.
 29.807	 GEN3.ZIP	Generador de audio con 8038      
228.256	 GRABAD.ZIP	Circuito de un grabador sencillo      
  2.783	 GRABADOR.TXT	Grabador (piezoléctrico) para metales
 20.002	 GRABAPIC.GIF	Programador de microchips
 44.140	 GSH.JPG	Modem GSHPC
 16.708	 H_IFACE.ZIP	Interfaces varias para handy (packet
  7.744	 HAMCIRCU.ZIP	Otro modem para rtty
 14.788	 HAMMCOM.ZIP	Modem Hammcom
     4K  HDCD.GIF   	Hard DCD para módem TCM3105 con XR2211
113.750	 ICOMSM6.ZIP	Circuito de micrfono del ICOM SM6
 28.621	 IFACE.GIF	Interface de programación para ICOM ICQ7
 25.414	 INDICAD.ZIP	Indicador de estado de carga de batería
  5.225	 INTERCOM.ZIP	Intercomunicador de 2 estaciones
    24K	 INTERR_1.ZIP	Hand Clap Electronic Control (aplausómetro ?)
741.424	 INTFACES.ZIP	Interfaces de conexión de packet para casi todos los equipos y casi todos los módems...
 15.506	 INVERSOR.RAR	Inversor de video
1162466	 ISC64.RAR	Interfaz Serie para Comm64
    18K  ISOKIT.GIF	Interfaz de acople de la placa de sonido al transceiver
211.974	 KPC3.ZIP	Circuito del KAM KPC3
 28.377	 L200PA4.ZIP	Fte ajustable de 30 a 30 volts 30 amp.
     4k	 LAMP_SWR.ZIP 	Roimetro hecho con lamparas
    99K  LARING.ZIP	Armado de un Laringófono.
     4k	 LED_SWR.ZIP 	Roimetro hecho con leds
     5k	 LEDFLASH.GIF	Led Flasher
    26k	 LIMITA.ZIP	Limitador de corriente ajustable
 72.888	 LIN45W.ZIP	Lineal de 45w para handy
  3.542	 LINEAL.ZIP	Conmutación Lineal-VHF
 12.559	 LLAVETMP.RAR	Llave electrónica operada por temperatura
  7.386	 LOWPASS.PDF	Filtro pasa-bajos   
876.450	 MANCHEST.ZIP	Modem Manchester
  2.550	 MEDCAMPO.GIF	Medidor de campo Hf / VHF
  1.431	 MEDIDOR.RF	Otro medidor de RF
  3.182	 MED-RF.TXT	Medidor de RF
 67.248	 MICROF.ZIP	Varios circuitos de micrófonos
 41.259	 MIDI.JPG	Conexión por puerto midi
  3.090	 MINIMOD.LZH	Imágenes de circuitos de minimódems
 30.577	 MISCELAN.ZIP	Peque±os circuitos de todo tipo      
 14.149	 MIX1000E.ZIP	Conexión "keys" Yaesu FT1000
  3.285	 MOB-MIC.TXT	Micrófono para móvil     
220.257	 MOD9600.ZIP	Modem para 9600 bds FSK
  3.042	 MODEM741.TXT	Sencillo modem con integrado 741
 47.170	 MODEMB_1.ZIP	Modem tipo Baycom con XR2206 / XR2211
  7.140	 MODEN.ZIP	Modem tipo Baycom para 9600 bds
    36k  MODULTR.JPG	Modulador clase "A" transistorizado
   100k	 MUSIEST.ZIP	Circuito de captación y ejemplos de música estelar
     3k	 NOKIATNC.ZIP	Nokia comunicator comport to TNC via null modem
    45K	 OPC-478.ZIP	(???)
 54.879	 OPERAC.ZIP	Varios circuitos con operacionales.
  5.132	 OSC_CW.RAR	Oscilador para CW
  4.473	 OSC1MHZ.ZIP	Oscilador a cristal de 1mhz CMOS
  4.807	 OSCILA.ZIP	Otro oscilador para CW
400.547	 PCROUTE.RAR	Programa para diseño de circuitos impresos (DOS)
 22.539	 PDM.ZIP	Modulador PDM
429.404	 PIA16.ZIP	Programa para diseño de circuitos impresos (WIN)(TRIAL)
 37.350	 PIXIE2.ZIP 	Transceiver PIXIE
    18K  POLARI.ZIP 	Indicador de polaridad para pequeñas fuentes
  2.882	 POT-REAL.TXT	Como medir la potencia real de su transmisor
 78.460	 PRE.ZIP	Preamplificador de micrófono
  4.554	 PREAMP.UHF 	Preamplificador de señal para 435 mhz.
  6.863	 PREAMP.ZIP 	Preamplificador especial para VHF.
  4.812	 PREAMPL.ZIP	Preamplificador de VHF de bajo ruido
  5.076	 PREVIO.GIF	Pre de audio para micrófono  
  8.059	 PROBADOR.ZIP	Probador de transistores        
 11.558	 PROOF1.GIF	Circuito para probar el punto Cero-Energía
  8.803	 PROTEC.ZIP	Protector para sobretensión de la fuente.
  3.781	 PROTEC1.ZIP	Disyuntor protector de sobretensión de fuente
     4k	 PROTECT2.ZIP	Otro protector de sobretensión para la fuente.
  5.074	 PSK.RAR	Demodulador para PSK31
 18.776	 PSU.ZIP	Fuente de alimentación de alta capacidad
 91.982	 PTT.ZIP	Varias conexiones para micrófonos y micròfono-parlante de Yaesu, Uniden e ICOM de distintos modelos.
  2.358	 PTT_SERI.GIF	PTT para puerto serie       
     9K	 PTTSVS.ZIP	Circuitos de PTT para diversos modos       
  4.152	 QMUL455.GIF	Multiplicador de 455 khz
    44K  QRMSTOP.ZIP	Eliminador de QRM por antena
136.775	 QRPHB1.ZIP	QRP Home Builder - Arme su propio QRP
 28.980	 QRPKEY.ZIP	QRP Keyer
 47.100	 RADIOAM.JPG	Receptor experimental de onda media
108.149	 RADMODEM.ZIP	Circuitos de modem Manchester
 25.248	 RECEIVER.ZIP	Receptor de HF sintetizado
     8k	 RECEP1.ZIP	Receptores regenerativos
  7.121	 RECEPTOR.TXT	Otro receptor de HF con 2 integrados
 13.426	 REG6-5V.ZIP	Regulador 37747 volts.
 25.601	 RESON2.ZIP	Calculo de resonancias 
 49.086	 RESONAN.EXE	Calculo para determinar L/C/F
 10.062	 RNIM.BMP	Para restaurar baterías de NiMh
  2.855	 ROE-WAT.ZIP	Circuito de un roímetro / vatímetro     
  4.517	 ROIMETRO.TXT	Medidor de estacionarias y potencia relativa     
  4.864	 RTTY.CIR	Circuito para decodificar RTTY       
 13.968	 SECUENX5.ZIP	Secuenciador de 5 canales ida y vuelta    
105.656	 SIMB-EL.ZIP	Símbolos electrónicos
    47k	 SINTET1.JPG	Sintetizador
 14.821	 SINTO.EXE	Transmach de 1.8 a 30 mhz.     
  2.606	 SINTOPAC.KET	Indicador de sintonía para modem con AM7910    
  7.043	 SMETER.ZIP 	Circuito de un medidor de señal
 32.441	 SOLARP_1.ZIP	Cargador Solar-Cell NiCad
    29k	 SOLDAS.ZIP	Para ahorrar energía en el soldador
  5.029	 SONIDO.TXT 	Sonido sin plaqueta de sonido
     7k	 SPLDA.ZIP 	Dispositivo de seguridad para lamparas de alarma
  5.056	 SSB-MIC.GIF	Micrófono para SSB especial
 54.181	 SUPERHAM.ZIP	Un Hammcomm mejorado
  5.793	 SWITCH.ZIP	Conmutador para lineal de VHF
    11K  SWLRX.ZIP	Pequeño receptor de onda corta
 96.817	 SWR.GIF	SWR detector audio adapter (??)
    10k	 tda7000.gif 	Receptor de varios usos con integrado TDA7000	
  7.457	 TEMPORIZ.ZIP	Temporizador
 26.099	 TERMOS_1.ZIP	Termostato electrónico
  3.489	 THERM.ZIP	Control de temperatura para ventilador de fuente
     4K	 TINYTRAK.GIF	Circuito de modem Tinytrak
  7.845	 TMACH.ZIP	Circuito de un transmatch para HF
 11.225	 TRANLONF.ZIP	Trafo toroidal para alimentación de antenas largas
 43.080	 TRANS10.JPG	Transmisor excitador de 10W transistorizado.
103.661	 TRIAC.JPG	Control de 2 motores por triacs
    22k	 TRXINDU.ZIP	Transmisor receptor inductivo de audio.
  2.924	 TUNER.ZIP	Sencillo sintonizador de antena
 57.766	 TVERTER.ZIP	Transversor de HF 20 40 y 80 mts.
  9.497	 TVIFILTR.ZIP	Filtros para evitar la ITV
     4K	 TVOUT.ZIP	Conexión de la tarjeta de video al TV
 70.575	 TX8040.ZIP 	Transmisor transistorizado AM de 80 y 40 mts.
 75.193	 ULTRAS_1.ZIP	Switch por ultrasonido (receptor y transmisor)
 19.449	 USB.ZIP	Datos de puertos USB (Imágen)
  2.215	 VENTFONT.TXT	Ventilación forzada de fuente de alimentación
  2.577	 VENTIL_1.TXT	Ventilador con control de temperatura
     7k	 VGAPIN.ARJ	Esquema de los pines de un conector de video VGA
    18k	 vlf1.zip	Esquema de un receptor VLF para escucha de emisiones de radio naturales
 19.718	 VOX.ZIP	Circuitos de VOX
 14.214	 VU.GIF	  	Vúmetro de leds
 17.010	 W1RILPCX.ZIP	Imagenes pcx de elementos electrónicos
 87.941	 WATHEATK.GIF	Esquema del wattímetro Heathkit


 - Medidor de ondas estacionarias (ROE)
 - Adaptador para grabar Memoria EPROM de 1 Mb (27C010)


 + 

Programador de PICs y Memorias


    - Introducción y fuente de alimentación
    - Zócalos, software y presentación
    - Configuración del puerto serial
    - Lectura de una memoria, grabación de un Pic
    - Circuitos impresos, cableado y materiales
 + Mezclador de 3 señales con salida de hasta 8 watts




    - Ganancia variable (control de volumen), mezclador de señales (circuito sumador)


    - 

Amplificador de potencia (8 watts). Definición, utilidades, simulación
 - Medidor de revoluciones por minuto (RPM) con el microprocesador AT89C52
 - Luz intermitente de baja potencia
 - Fuente de alimentación con LM 317T.
 - Luz de emergencia con batería recargable
 - Control de temperatura ambiente
 - Luz nocturna automática.
 - Cargador de batería con desconexión automática.
 - Relé controlado por luz.
 - Fuente sin transformador
 - Generador de pulso con alta capacidad de corriente
 - Diodo LED conectado a 120 / 240 a.c.
 - Sirena con 4 transistores.
 - Monitor de batería.
 - Alarma para auto.
 - Alarma para auto con un 556
 - Intercomunicador.
 - Oscilador de relajación con UJT.
 - Dimmer / Control de velocidad de un motor.
 - Interruptor automático (switcher)
 - Fuente con LM 317 mejorada
 - Amplificador de señal de fotodiodo / convertidor de corriente a voltaje
 - Flash activado por sonido  

Motorcycle Universal Gear Indicator

Church bell Controller

Toggle ON / OFF switch

Mini variable power supply

Ultra High Sensitive Probe

Charger for mobile phones

Li-Ion Charger

Super Bright Led Flasher

Lead Acid Battery Charger #2

Lead Acid Battery Charger #1

Simple 78xx Current Booster

Simple Touch Switch

Simple Crystal Tester

12V Relay on 6V power supply

Transistor tester

RIAA Corrector

PIC based WWVB clock

1.2v LED Flasher - Joule thief

The Nic Nac Tic Tac Crystal Radio Set

IR remote extender

Solar Mailbox project

13.8V/40A Stabilized Power Supply

Logic probe plus

Breadboard header for ATTiny 25/45/85

A power source for simple LED projects

89Sxx Development Board

PCB Exposure Box with countdown system

MCU controlled Bluetooth automation with IR

Centrifugal fish autofeeder

2500W Phase Control

Pulse generator

Digital Volt and Amp Meter with Temp Control

Dual Voltage Power Supply

Cheap Audio Booster

Universal Preamplifier

Portable Audio Amplifiers

Automatic Fan Controller

Low cost / Automatic Emergency Light

Simple FM Transmitter

600W Audio Amplifier

5 Lamp / LED Flash Driver

5-Band Graphic Equalizer

200W Audio Amplifier

Infrared cordless Headphone Amplifier

Three Channel Audio Mixer

Active Bass & Tremble Controller

Ethernet Controller

Two way Simple Small Telephone Exchange

Open GPS Tracker

USB Sound Card with PCM2702

230V Blinking LED

MAX6953 Development board

IR Digital Thermostat for FAN
Ethernet based Security System

The experimenter's pot - Digital Potentiometer

AquaCont - Aquarium Control

4 channel infrared remote relays

Dual Relay Driver Board

555 stepper pulse generator

IR Remote Volume Controller

Stereo tape head preamplifier using LA3161

Water level buzzer

5,000W ultra-light, high-power amplifier

High Power LED mood Lamp

1.2 - 15V/3A regulated power supply

Dark Sensitive Switch

Solid state relay switch

Light Control System

Tiny audio amplifier using LM386

The "UnFETtered Crystal Radio!

8 Channel LPT relay board

200W Lamp Flasher

20W Audio Amplifier using LM1875

DC servo motor driver

High current bipolar stepper motor controller

Audio VU meter 9 leds

20W Bridge Audio Amplifier

PIC16F84A discolight effect with bass control

The Link "P" - Privacy Link!

Voltmeter + Ammeter LCD panel

iButton electronic lock

Sound Level Indicator

2N3055 Power Amplifier

Automotive 12V to +-20V converter

Simple Servo Tester

Darkroom Timer v2.0A for PCB Exposure Box

Motorola Hi-Fi power amplifier

6V Ultra-Bright LED Chaser

LCD to LPT with Lirc
English
Greek

NiCd - NiMH Charger
English
Greek

Electronic Stethoscope

AM FM Transmitter Using Digital IC

60W Linear amplifier

Nite Rider lights

Plants Watering Watcher

On-Off Temperature Control

Sync/ed multi-spark module for Ignit. Devices

Pulse Charger for reviving Lead Acid batteries

Batteries charger & PSU - for digital cameras

Logic Probe

PlayPIC

6 Channel Sequential Disco Running Lights

Mini efficient coil launcher

Simple DC motor PWN speed control

An Improved Infrared Receiver with status led

Led display Digital Voltmeter

3-30 V/2.5 A Stabilized power supply

Build your own UV exposure box

Build your own printer cable LCD Display

13.8V 20A power supply

4 Watt FM Transmitter

FUENTE DE AMPLIFICADOR DE H.F.
TELEVISIÓN DE AFICIONADOS (II)
FUENTE DE ALIMENTACIÓN 12 V 30 A
TELEVISIÓN DE AFICIONADOS (III)
RECEPTOR CONVERSION DIRECTA 40M
FUENTE DE ALIMENTACIÓN CONMUTADA
Insoladora para fabricar PCB's
Placas de circuito impreso caseras.
Medidor de SWR y potencia digital - montaje de EA2BQH
Dial Digital y control de VFO - montaje de EA2BQH
Medidor de ROE con PIC - montaje de EA2BQH
Ampilficador HF 500w transistorizado - montaje de EA1KO

AMPLIFICADORES LINEALES - DESCARGA DE ESQUEMAS Y MANUALES
RADIOMANUAL.EU Descarga de esquemas y manuales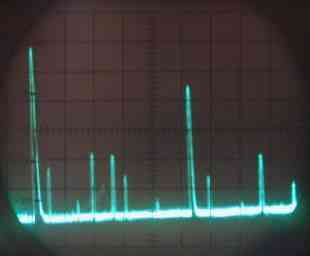 Construcción de un visualizador de espectro de RF de 0 a 140 Mhz
| | | |
| --- | --- | --- |
| ANTENAS PARA HF / 6 METROS | Indicativo | Autor |

Descarga de manuales de antenas Butternut